Zabriskie Point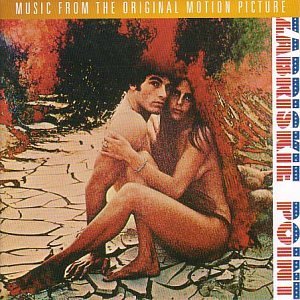 Udgivet 1970
Produceret af Pink Floyd(Den del de havde med at gøre)
Endnu et filmmusik stykke. Instruktøren Michelangelo Antonioni havde hørt nummeret "Careful with that Axe Eugene" og ville have Pink Floyd til at lave muikken til hans nye film. Floyd tog til Rom for at arbejde på projektet.
Det gik ikke helt efter planen. Det endte med at Floyd kun lavede noget af musikken og resten af filmen fik musik fra forskellige andre bands fra den tid. Floyd lavede otte numre, men kun tre af dem blev brugt i filmen. Et af de numre som f.eks. Wright lavede, blev kaldt "The Violent Sequence". Dét altså blev afvist af Antonioni, men kom senere i brug under optagelserne til "Dark Side of the Moon", bare under navnet "Us and Them".
Floyd beskriver hele forløbet i Rom som et helvede. Antonioni var over dem hele tiden og ville hele tiden ændre det de havde lavet. "Eets nice, but too slow" eller "Eets a leetle bit too soft." og i den dur.
Altså var ham Michelangelo Antonioni en slemmer fyr...... hmmm.
Andre steder praler Floyd med deres luksuslive i Rom de fjorten dage. De boede på et fem stjernet hotel. Stod op kl.16:30 og gik ind i baren, hvor de sad indtil klokken syv. Så vaklede de ind i restauranten, hvor de åd og drak i to timer. Når så den sidste "crepes suzettes" var gledet ned omkring ni-tiden, ville de så godt drukne vælte over til studiet, hvor de så arbejdede til klokken syv otte stykker om morgenen. Samme rutine næste dag kun afbrudt af den irriterende instruktør der kom og blandede sig hele tiden.....Jeg synes nu ikke at det lyder som Floyds sædvanlige proffesionelle indstilling til arbejdet. Så mon ikke de selv var ligeså meget skyld i at det gik som det gik ?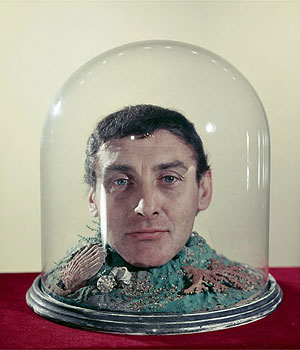 "Careful with that Axe Eugene" kom med i slutscenen, bare i en ny udgave som altså nu hed "Come in Number 51, Your Time is Up". Interessant scene, hvis man kan lide eksplosioner! Se klippet her på Youtube
Underligt navn til en sang ? Nu er det sådan at Floyd medlemmerne altid har haft humor. Faktisk kunne de under normale ellers meget proffesionelle studiesessioner (Modsat denne omgang i Rom) finde på at afbryde arbejdet, for at se for eksempel Monty phyton eller en fyr der hed Spike Milligan. Ham milligan sluttede ofte sine sketches med at stå med en megafon og råbe "Come in number 51. Your Time is up" som man gør med udlejningsbåde.
Som sagt vaar blev der lavet i alt 8 numre af Pink Floyd. Kun de tre af dem kom med i filmen. Fire numre mere kom alligevel med da man i 1997 udgav en dobbelt-cd med musikken fra Zabriskie point.
Der er altså et 8. nummer som aldrig blev udgivet.
---
Heart Beat, Pig Meat (Waters, Gilmour, Mason, Wright) [3:11]
(Instrumental)
Crumbling Land (Waters, Wright, Mason, Gilmour) [4:14]
In a while I'll find the time to make the sunshine mine
In a smile I saw a single needle in the sky
Wheeling, soaring, gliding by

On a hill a little man with many shining things
Shiny pool, a shiny car and shiny diamond rings
Wining, dining, shining king

And the eagle flies in clear blue skys
Breathing in the clear blue air
Back here on the ground another dealer coughs and dies
And fifty more come rolling off
The Ford production line

Then a man appearing like up in our on the sand
In his hand a moving picture of the crumbling land
Screaming, scheming, movie man

Here we go, hold your nose and see if something blows
Close your eyes, count to ten and see the sunrise rise
Climbing, higher, to the sky

Climbing all the birds a lake the dove the lies
On the finger of the king
On high the eagle spies the glitter of a gun
And wheeling in a climbing turn he flies into the sun

Come in Number 51, Your Time is Up (Waters, Gilmour, Mason, Wright) [4:56]
(Instrumental)
Country Song (Waters, Gilmour, Mason, Wright) [4:37]
He made his way to the border
In the shadow under the trees
Down by a stream in a hollow
Turn your head feel the breeze

And the red Queen was waiting for the news
For the white King to move
And the balance hung upon the head of one who tried
To stay within the shadows
And keep his undercover secret tight

They let him in by a backway
Into a chamber reserved for the Queen
She took the note that he gave her
Opened it slowly and started to read

Run to the treasury and bring me back some gold
Give it to the pawn who came, she cried
He says the white King thinks the game of chess is wrong
And all the courtiers crowded her
and this is what she told the gathered round

Go to the store by the dungeon
Take all the red paint take all the white
Make up a newborn colour
Cover your neighbor we'll be all right

There will be no game today, she cried across the board
Everyday will be a holiday
And all the pieces cheered as tidings spread abroad
And the Pink Queen sat
and smiled at the cat who smiled back
Unknown Song (Waters, Gilmour, Mason, Wright) [6:01]
(Instrumental)
Love Scene (version 6) (Waters, Gilmour, Mason, Wright) [7:26]
(Instrumental)
Love Scene (version 4) (Waters, Gilmour, Mason, Wright) [6:45]
(Instrumental)
Som alle andre der laver hjemmesider, vil jeg også gerne høre din mening om pinkfloydhyldest.dk.
Vær rar at skrive et par ord i min gæstebog